{career.name}
Position: Yard/ Warehouse Help - Full Time - Laurium
The team member will help inspect and maintain equipment, load and unload material, store material in the warehouse and yard, report inventory shortages/overages/damages, and contribute to the team effort by accomplishing related results as needed.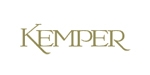 FREE Paint Up-charge (up to 15%) Includes styles in all price columns Effective on Orders Placed: June 3rd- June 30th, 2019
View Sales Flyer
Not valid with any other discounts or sales.
Valid: 06/03/2019 - 06/30/2019
Offered By: 41 Lumber
Sign up for our Email List
Stay updated with all our latest posts, products and offers! Just enter your information below.