{partner.name}
Keweenaw Specialty Woods, Inc.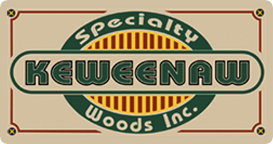 Premier partner
Founded in 1984, Keweenaw Specialty Woods, Inc. is located in Mohawk, Michigan. We are a family-owned and operated manufacturer of hardwood and softwood products. We started out locally and now deliver to the whole central Upper Peninsula. In 2001 Sickler Forest Products became Keweenaw Specialty Woods, Inc. We feel that the change in our name better reflects what we do... providing top-notch, high quality real hardwood mouldings, T & G flooring, T & G paneling and custom millwork, stair parts, handrails, etc. Plus we offer great customer support, and prices that can't be beat!
Sign up for our Email List
Stay updated with all our latest posts, products and offers! Just enter your information below.