{service.name}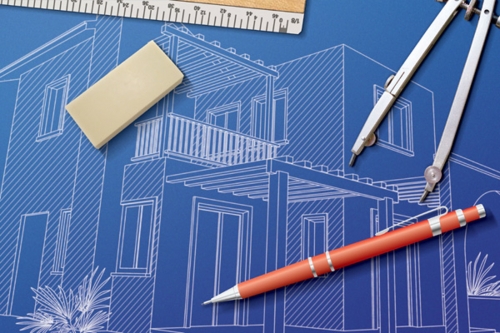 Design Services
41 LUMBER is now offering a design and drafting service from one of our Contractor Salesmen, Mike Roman. Mike comes with years of experience having worked in construction and has designed over 600 homes for customers just like you.
Mike can work from just about anything you have to begin with -- notes, sketches, magazine plans or photos of things you like. The final product he completes for you are large format floor plans and elevations that are fully dimensioned and easy to build from.
The cost for this service is $ .75 per square foot. This is a LOT less than what an architect would charge. However, 41 LUMBER can make this service available to you AT NO CHARGE! All you have to do is purchase certain products from us and we will rebate back to you up to the entire cost of the design fee. This is a great combination: you get professionally drawn and engineered plans and if you buy the quality products 41 LUMBER handles, you pay nothing for the design!
There is a $200 non-refundable deposit for Mike's initial meeting with you. This deposit is applied to the overall design fee. Mike will produce preliminary drawings on 11"x17" paper. Included are floor plans with overall dimensions and a front elevation.
After any necessary changes are discussed with you, Mike will produce final drawings which are done on 24"x36" paper. They include a foundation plan, fully dimensioned floor plans and elevations of all four sides.
See any of our Pros at any 41 LUMBER location for more details and to set up your first meeting with Mike.
Want to see some of our projects? Click Here!
We are constantly adding new specials to our site. Be sure to check back often!
Sign up for our Email List
Stay updated with all our latest posts, products and offers! Just enter your information below.